Private & Semi-Private Sessions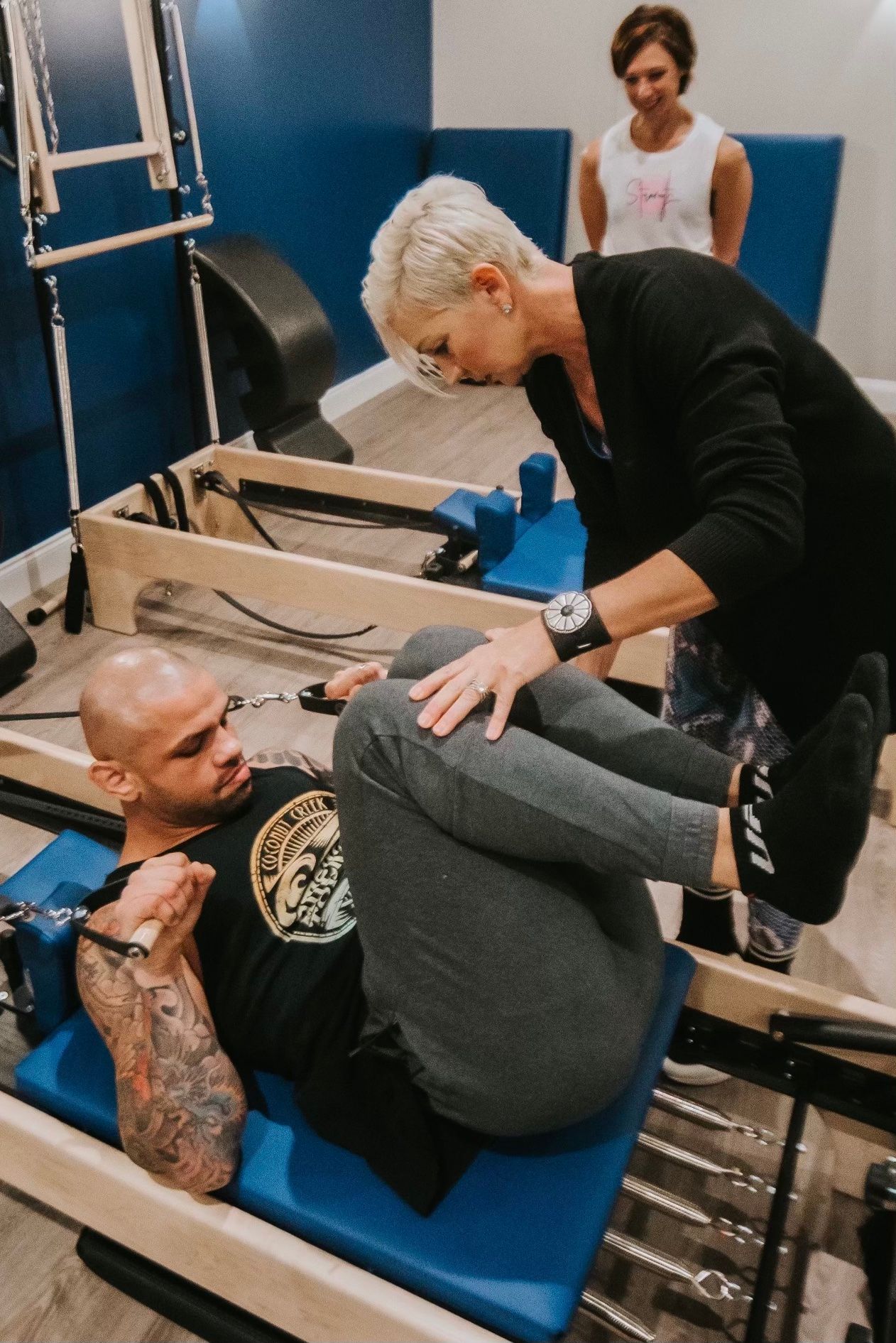 If you can treat yourself to Private Lessons…DO IT!
Take advantage of our discounted 2 Introductory Privates. You may purchase this one time and it's the most affordable way to get started!
Private Pilates lessons allow you to choose a schedule that works best for you. You and your teacher can set goals, track progress, and customize your workout every time!
Private lessons are offered one-on-one, you and your teacher set your schedule.
Private Pilates Lessons Policy:
Please be sure to purchase prior to scheduling.
A 24-hour cancellation policy applies to all private appointments. All sessions are prepaid and a credit card on file is required. If you'd like to grab a friend or two to practice with…do it! Duet and Trio privates are fun and a great way to "bond" for an hour while doing something good for yourself. Or we can help you find others looking to join a duet or trio private lesson.
Semi-Private Sessions (3 max)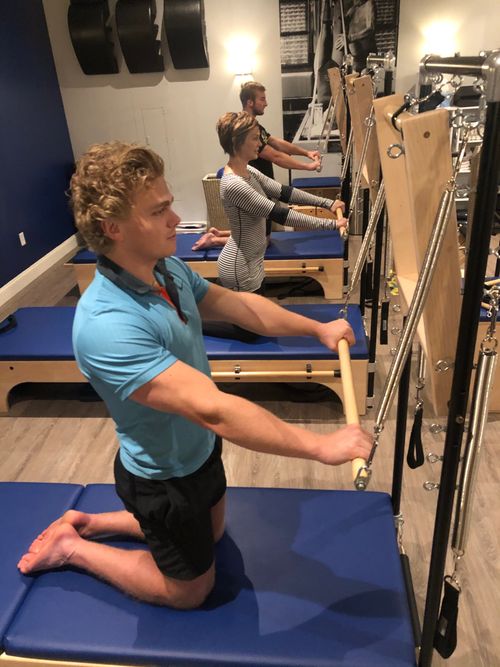 Semi-private Pilates sessions (max of 3) are offered as a way to make it a bit more affordable to practice more often. To truly experience the benefits of Pilates, it is recommended that you practice 3x per week. Semi-private sessions also make it fun if you enjoy getting to know people and building a "studio family". These sessions are limited to 3 people so everyone can experience some individual attention, and feel safe on all of the equipment. If you have specific goals, special circumstances, or simply prefer to work one on one…private Pilates lessons are the way to go!
Semi-private sessions allow a maximum of 3 people and the format will be customized to the level of attendees. These sessions will incorporate all Pilates equipment allowing everyone to experience the complete Method of Classical Pilates. The goal is always to add value to each and everyone's experience at Lucie Lemon Pilates. Progress in your practice matters to us and everyone's progress has a different meaning. It ranges anywhere from gaining strength, flexibility, endurance, weight loss, improved physical and mental wellbeing, better performance in your sport, or simply all of these things for a renewed vitality!
Sessions are intimate and fun! Semi-private sessions allow for us to get to know each and every person and their abilities…so we can set goals to stay on track for success. Once you experience this very "exclusive and professional" environment, you'll know you've finally arrived at something you've been craving…and deserve!
Things to Know!
You may only attend semi-private sessions after you have completed 2 Introductory Private Sessions. Then we will align you with a semi-private session depending on how many times per week you wish to practice.
All sessions are by reservation only. They are 55 minutes. Please be on time and please plan to stay for the entire time.
24 hour cancellation applies. Simply cancel your reservation prior to 24 hours and you will not lose that session. No exceptions.
All classes may include Mat, Reformer, Tower, Chair, Barrels, Weights, Balls, Bands, and other props. Please inform your teacher prior to class starting if you have any injuries or special circumstances.